By Teresa Mioli
February 12, 2021
World Radio Day is celebrating its 10th anniversary this year.
The UN General Assembly adopted the International Day in 2012 and this year's theme is "New World, New Radio: Evolution, Innovation and Connection.
At LatAm Journalism Review (LJR), we wanted to join in the celebration of this day. To do that, we asked radio journalists from Latin America and the Caribbean why radio is important for press freedom in the region. Their responses can be found below and on our social networks:
---
---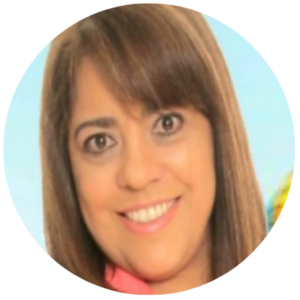 "Radio not only fulfills the essential function of informing, educating and entertaining. It is a powerful tool at the service of the population, in times of conflict or peace, it reaches remote places, differentiating itself through interaction with the audience, providing information instantaneously, is accessible and allows the listener to carry out other activities while listening."
María Gloria Alarcón, Radio Ñanduti - Paraguay
---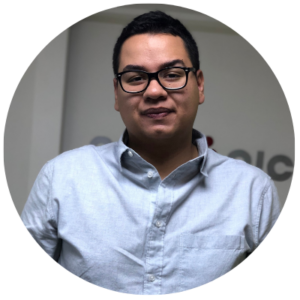 "On this celebration of World Radio Day, I consider it valuable to emphasize the relationship between radio and press freedom, based on the profession of journalism itself and its close relationship with press freedom. Radio is important in this regard, since it is a medium where we can more easily find, thanks to the immediacy it provides, a diversity of voices, opinions and thoughts, fundamental pillars in the construction of press freedom."
Juan Felipe Reyes Espitia, Caracol Radio - Colombia
---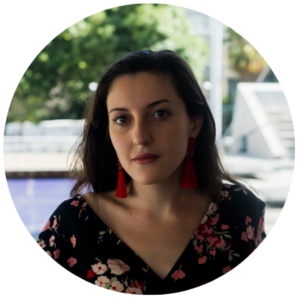 "I believe that radio is more important in our times when journalistic media tend to digitize and fall into the temptation of leaving aside audiences that cannot access the internet. Then the radio arrives and connects with people in the most remote territories of our region."
Isabella Reimi, El Pitazo - Venezuela
---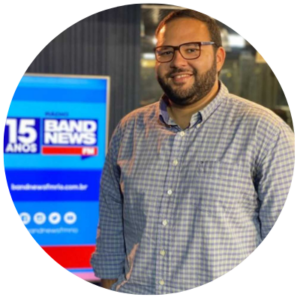 "Radio is an agile and direct vehicle. It is a medium that reaches the masses. It is cheap to make and cheap to consume. And it is very strong in providing services to the population. Therefore, press freedom on the radio is essential for the population to have a safe and reliable source of information."
Marcus Lacerda, Radio Bandnews FM Rio - Brazil
---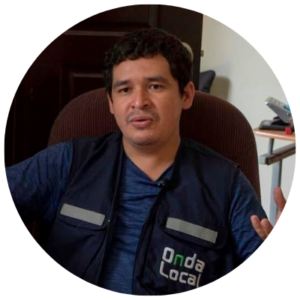 "Radio is an important means of communication for press freedom because it allows for the defense of other human rights and opens the door for people to access the media, particularly in an authoritarian regime like the one we have in Nicaragua where the population cannot express themselves freely."
Júlio López, Onda Local - Nicaragua
---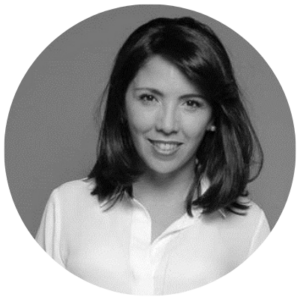 "Radio that assumes a commitment to journalism, to the truth, is vital for informing and exercising the right to press freedom.
Broad and free, radio does not require payment, internet or telephone, and sometimes not even electricity, to carry the human voice through geographies and communities that are often distant.
On the radio, power must respond uncut, live and direct.
Radio is the medium where we speak and listen to each other, and is one of those increasingly scarce spaces where dialogue is always possible."
Paula Molina, Radio Cooperativa - Chile
---
"I have always heard that the radio had been condemned and had its days numbered after the emergence of the internet and social networks. The internet will never occupy the job of journalism that is based on information. It is true that the world is experiencing a wave of disinformation, and many try to set the press against society, as an enemy of the people. But journalism is, in fact, based on the ethics of informing, still with our imperfections, but always adding, correcting errors and with the increasing responsibility to tell the truth. In this context, radio is experiencing an exceptional period because it is a time of rapid changes in the technological world. Undoubtedly, radio is an extremely important mass media for press freedom, as it is the most popular and the most far-reaching. The confluence of media only grew the increasing participation of the radio listening public."
Douglas Ritter, CBN-SP - Brazil
---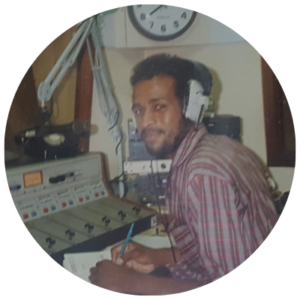 "Radio is important to press freedom because it is still the most immediate means of mass communication that allows a variety of issues and personalities to be addressed in either a concise or extended manner at the lowest cost. Radio allows the cultivation of creativity to bring to life images with words, music and sound effects.
With the convergence of conventional terrestrial radio technology with modern social media technologies, radio has merely gotten an added boost to be innovative and creative. The production and presentation fundamentals of radio production remain unique to this medium and will be so for a very long time to come.
Just stop to think on this! You cannot watch TV or Social Media while driving, cooking or washing!
Holistically, radio broadcasting will simply be a dream without the backbone of transmission and reception of signals wirelessly made only possible by great inventors such as Heinrich Hertz after whom we name our frequencies for the spectrum on which television, satellite and mobile phone technologies depend."
Denis Chabrol, News-Talk Radio Guyana 103.1 FM - Guyana
---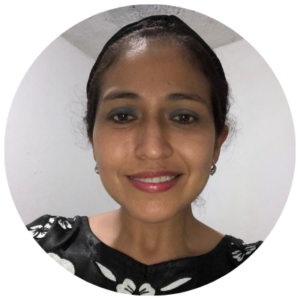 "Streaming and expressing from a channel and a space like radio is a revolutionary act, where I have found a way to tell stories and experiences of Indigenous communities from Oaxaca in southeastern Mexico.
Radio represents, and is for me, a democratic way of sharing ideas and emotions, that is, it is a constant generator of awareness and acts of freedom."
Diana Manzo, Radio de Aristegui Noticias - Mexico
---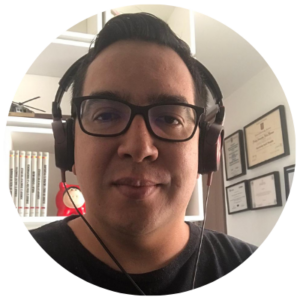 "Radio is a bridge that connects the audience in real time with the characters and topics that interest them. It also gives people the ability to have their voice heard. And it is a medium that reaches the most remote places, which guarantees access to information in the most remote areas of the territories."
Fredy Peña, Caracol Radio - Colombia
---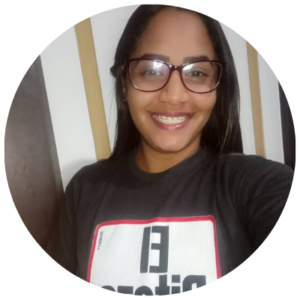 "Radio is important for press freedom because it is a medium with greater reach and transmits messages instantly, regardless of the social stratum of people. It manages to break economic, political and social chains. Furthermore, radio fulfills an essential role in promoting freedom of expression and the right to be informed."
Marianny Hernández, El Pitazo - Venezuela
---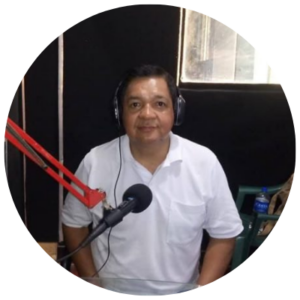 "Radio, in this case community radio, is a medium that has power and affects the lives of the people. It is a medium that facilitates the advancement of other rights, such as strengthening freedoms of the press and expression, and also asserts the right to communication of the people. It is a medium that works for the democratization of communications, as a way to democratize our societies."
Oscar Pérez, AMARC Latin America and Caribbean - El Salvador
---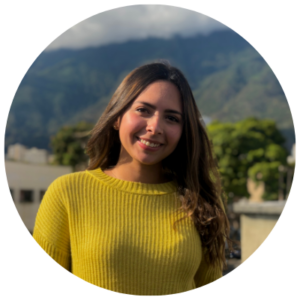 "Radio allows us to be heard in every corner. Knowing what to say at the right time. It is a huge responsibility. In Venezuela, in 2019, we experienced a general blackout that lasted more than three days, and in many places, radio was the only light of information in the middle of the darkness. That is freedom of expression."
Titi González, El Pitazo - Venezuela