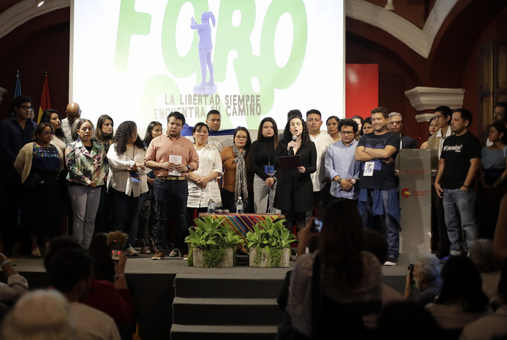 Faced with the recent escalation of attacks on freedoms of the press and expression in Costa Rica, El Salvador, Guatemala, Honduras, and Nicaragua, journalists from these countries have come together to create the Red Centroamericana de Periodistas [Central American Network of Journalists]. Guatemalan Marielos Monzón, one of the Network's founders, spoke to LatAm Journalism Review (LJR) about the goals and lines of work of this initiative in defense of journalism and the citizens' right to be informed.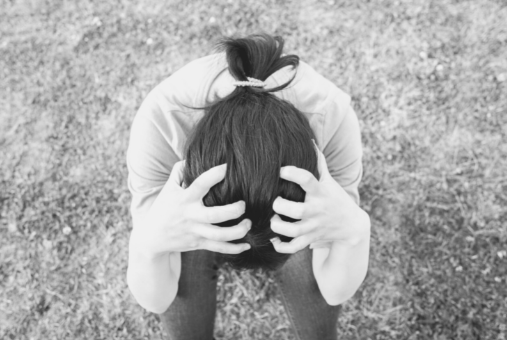 Women journalists in Cuba, Venezuela, Nicaragua and El Salvador face misogynistic comments, threats to their physical integrity and their family environment, and violations of their privacy. In this article we learn about the experiences of women who have practiced journalism in these three countries.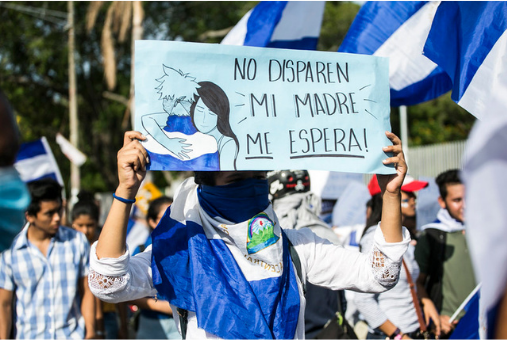 Four years after the social outbreak of 2018 in Nicaragua, more than 120 journalists have gone into exile, at least 20 media have been confiscated, there are no printed newspapers circulating in the country and six journalists have received sentences ranging from 7 to 13 years in prison, with fines in the millions. However, the independent Nicaraguan press continues to fight for freedom, both from inside the country and in exile.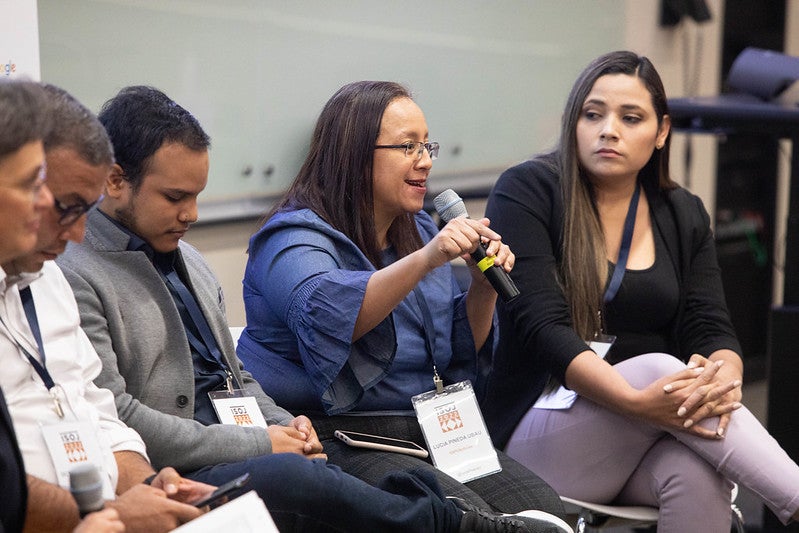 Journalists from Nicaragua spoke about challenging working conditions at present, how they have managed to overcome barriers while reporting from Nicaragua and in exile, and how the international community can help, during a panel at the Ibero-American Colloquium on Digital Journalism.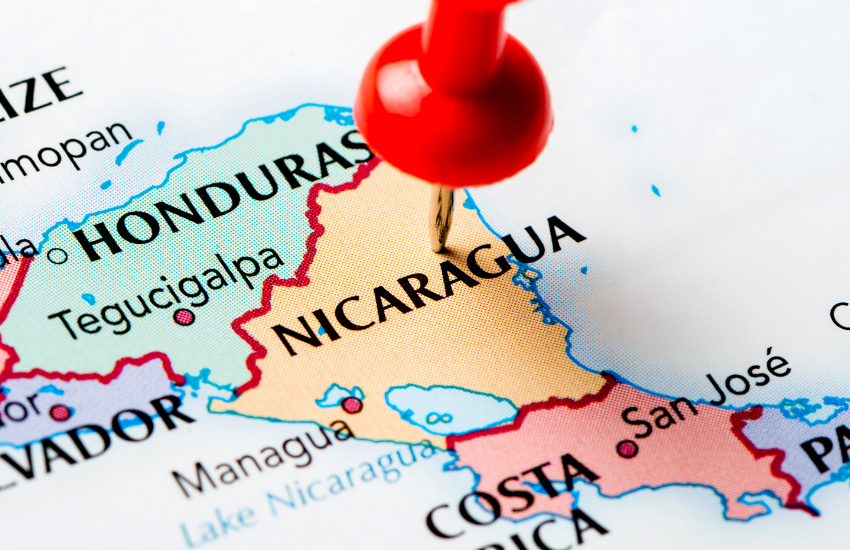 In 2021, 702 cases of abuse of power and violence against the press by the Daniel Ortega regime were recorded, almost double the 360 reported in 2020. Attacks on independent media outlets are in the lead, with 469 reported cases.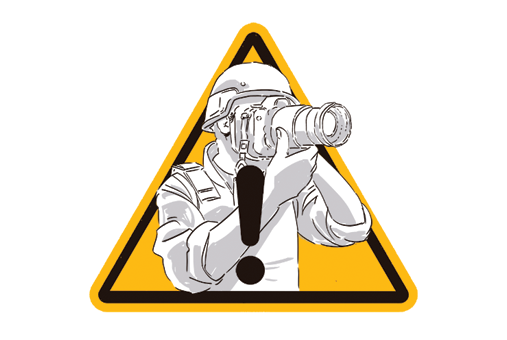 The spike of public protests that sometimes turned violent has not been met with enough preparation by Latin American journalists who find themselves in the midst of confrontations, experts say.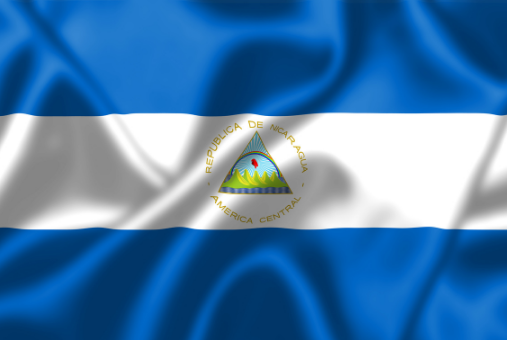 The online news portal Voces en Libertad was created to fight censorship imposed by Nicaraguan President Daniel Ortega. It allows for collaboration among independent news outlets, existing and emerging, so they can continue informing and telling Nicaragua's stories.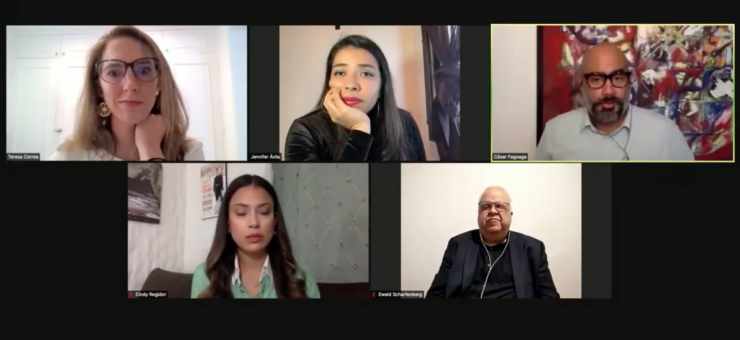 Journalists from Honduras, El Salvador, Nicaragua, and Venezuela spoke in a panel during the webinar "Journalism in Times of Polarization and Disinformation in Latin America." The panel explored press freedom in countries faced with increasingly authoritarian governments and how they've been able to continue doing journalism.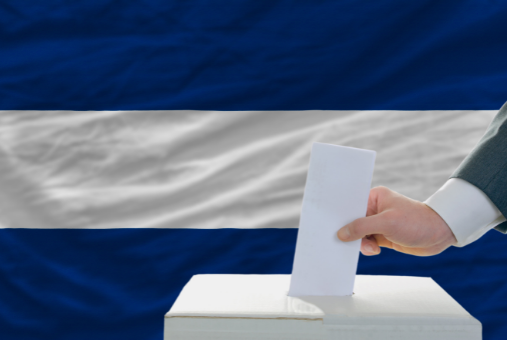 In the year leading up to Nicaragua's presidential election on Nov. 7, President Daniel Ortega implemented increasingly strict limitations on press freedom— a move critics say is part of a years-long campaign to silence Ortega's political opposition.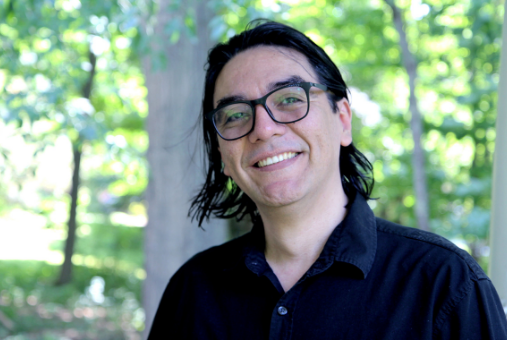 A few days ago, and within the framework of the Gabo Festival, one of the most important journalism festivals in Latin America, the cartoonist Pedro X. Molina from Nicaragua received the 'Recognition of Excellence from the 2021 Gabo Awards.'