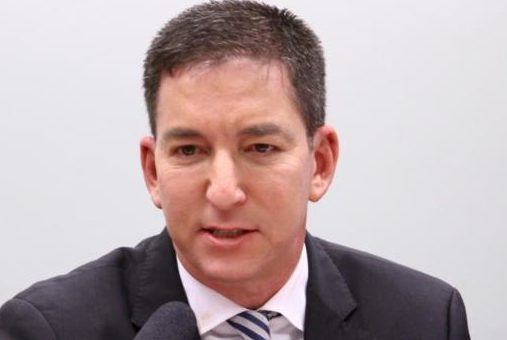 Minister Gilmar Mendes of the Brazilian Supreme Court (STF, for its initials in Portuguese) granted an injunction that ensures that U.S. journalist Glenn Greenwald cannot be investigated for divulging information or for keeping source confidentiality.
With the goal of preventing misinformation, Jaime Rodríguez Calderón, Mexican governor of the northern state of Nuevo León, said he would ask local lawmakers for a law that would force journalists to reveal their sources, according to Proceso.
A Guatemalan reporter has been summoned to reveal her source before the International Commission against Impunity in Guatemala (CICIG) and the Public Prosecutor's Office, said the newspaper La Hora.
The Attorney General of Peru has asked a journalist to reveal the source for his latest story, said the website Crónica Viva.  Carlos Ampuero Ferrerira, from the newspaper La Región, received the request from the Attorney General of the province of Maynas, added the website.
A Dominican Republic journalist reported that security officers are in pursuit of the source who revealed to her that a Dominican senator financed part of the election campaign of Haitian president Michel Martelly.
The Peruvian Congress investigated telephone calls made by a group of journalists in 2008 who alleged corruption by several government officials, including President Alan García, reported the newspaper La República.
Brazil's federal police are investigating TV Tem, a Rede Globo affiliate in the city of São José do Rio Preto, for allegedly broadcasting confidential police recordings, Folha de S. Paulo reports.
First came an accusation against a journalist who refused to reveal his sources after publishing in the Brazilian newspaper Diário da Região information from phone calls secretly recorded as part of a judicial investigation in São José do Rio Preto. Now Brazilian federal police say they plan to go after the newspaper's editor, too, reported Folha de S. Paulo.
The legislature for the Mexican border state of Chihuahua, which recently has become one of the most violent regions in the country because of drug trafficking, has passed a law protecting journalistic secrets, the first such legislation in Mexico, reported El Diario de Ciudad Juárez.
In the Brazilian city of São José do Rio Preto, in the state of São Paulo, journalist Allan de Abreu has been indicted for allegedly disseminating secret court information, reported Diário da Região, the newspaper where Abreu works.