What should be the first action of an association created to bring together product professionals from newsrooms around the world? For those who work in this area, the answer is clear: hear from customers – who, in this case, are potential associates – about needs and seek to meet them in the best way possible.
This is what the newly created News Product Alliance (NPA) is doing. The organization aims to promote and accelerate product culture in newsrooms around the world: a survey of interested parties who sign up through the association's website launched at the end of September.
"You bring together a lot of product professionals and no decision will be made without first having user data," Marco Túlio Pires, who leads the Google News Lab in Brazil and is part of the NPA interim steering committee, told LatAm Journalism Review. "The first thing you do is listen to your user, in a kind of listening tour to design the next steps."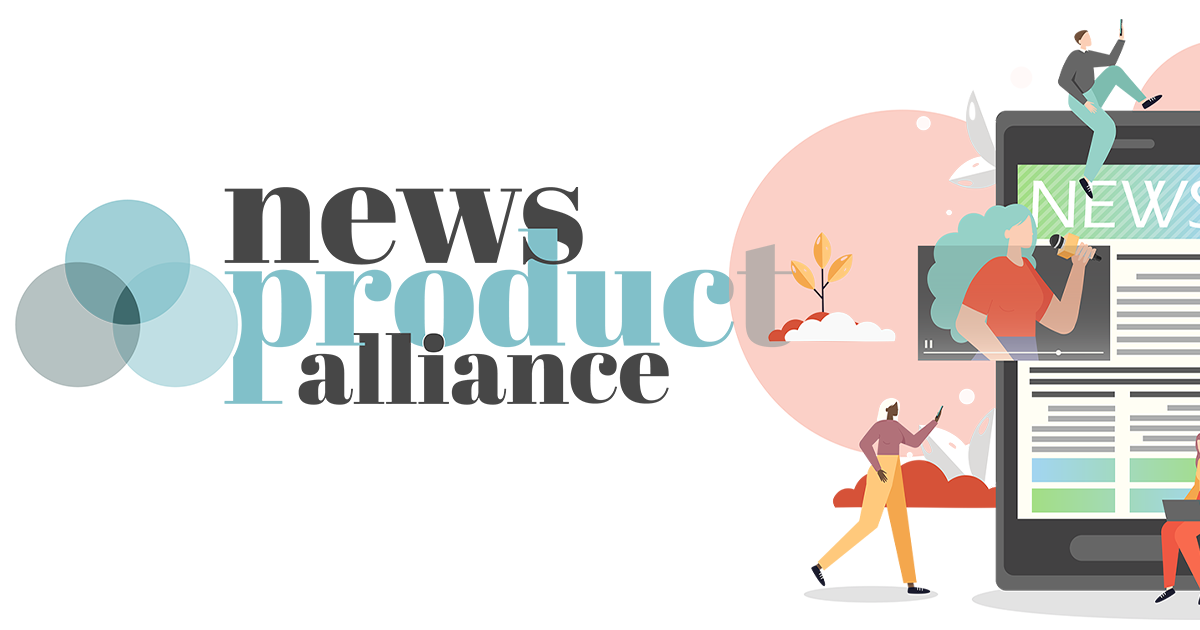 The product-oriented approach has become prominent in technology companies, such as Google, and today it is used in several sectors of the economy. "Product management is a central function within the tech industry, where it serves an essential role in mediating user experience and business needs, but its adoption in news organizations has been more limited," the NPA release says.
"There is an issue that is the separation of church and state [editorial and commercial, in the jargon of newsrooms], a structural principle that has served journalism well for a long time, but if you look at companies that are being successful in the digital transition, most have a solid product strategy," Pires said. "It doesn't mean that the journalist needs to become a salesman, but certain positions need to be hybrid to connect the parties within an organization."
This is what Luciana Cardoso does at Estadão, one of the three main daily national newspapers in Brazil, as director of digital strategies. According to her, one of the starting points is to identify who is the professional with product management functions in the organization – they probably already exist but under another name.
"I joined Estadão in 2011 in the project area and only in 2017 did we start using the terminology 'product' to describe our work," Cardoso told LJR. She is also part of the interim steering committee. "There are still a lot of people [in press organizations] who work as a product and don't know it. This is a difficulty that I have to find peers to exchange ideas and advance the discipline."
With the NPA, the goal is to create a global community of journalistic product professionals to exchange experiences and lessons that result in greater financial sustainability for the journalistic industry. One of the initial conclusions of the survey, which is still collecting data, is that there is a search for more knowledge in this area.
"We already felt that [this demand] would be strong. And we proved it," Cardoso said. She explained how the product approach is being used in building the association itself: "We have to know what matters to that end-user [the associate] and take our beliefs and look at the data. Otherwise, we are born with a product defined by our experience."
According to Pires, more than discussing the role and performance of product management professionals in newsrooms, the NPA seeks a change in mentality and vision, with a focus on the audience: "Every newsroom needs to focus on the reader, we do not learn in journalism school how to identify the user's needs and transform solutions into useful products that he is willing to pay for."
One of the first NPA initiatives, through the Google News Initiative, News Catalyst and J+, from Craig Newmark Graduate School of Journalism, City University of New York (CUNY), is immersive training in product management for small newsrooms located in South, Central, and North America. Registration is open until Nov. 11th.
In July, two members of the NPA steering committee participated in the panel "Product Management: How to be more audience-oriented, data-driven and product-focused" during the International Online Journalism Symposium: Aron Pilhofer, James B. Steele Chair of Innovation in Journalism at Temple University and director of News Catalyst, and Cindy Royal, professor, and director of the Media Innovation Lab, Texas State University. Participants agreed that a product-oriented newsroom could open up new sources of revenue for journalism.