At least four women journalists have been murdered in Latin America so far in 2022: three of them in Mexico and one in Chile, according to UNESCO's observatory of murdered journalists. In addition, dozens have been physically or verbally assaulted for reasons related to their profession.
Mariana Santos, founder and executive director of the organization Chicas Poderosas, believes that journalism will be safer for women journalists when media leaders implement true gender, diversity and inclusion measures in newsrooms, not only in terms of the topics they cover, but also in the way the organizations themselves are managed.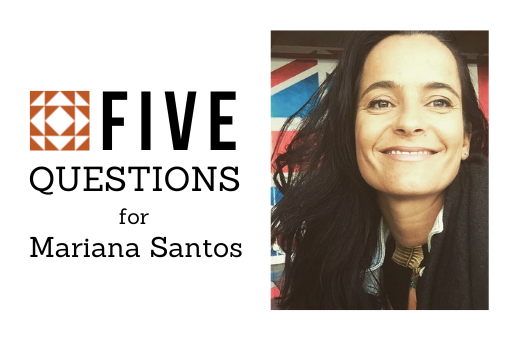 Santos founded Chicas Poderosas in 2013 as an ICFJ Knight Fellow to address the gender gap in Latin American newsrooms. Nowadays, she defines it as a global community that promotes change by inspiring and developing women and LGBTQ people in the media through programs, training and collaborative journalistic investigations.
Adapting the management model of news organizations so they open more leadership roles for women, trans people and non-binary individuals will result in journalism contributing more to building more inclusive societies, Santos said.
The Portuguese journalist and visual storyteller spoke on the subject with LatAm Journalism Review (LJR), while she participated in the second Chicas Poderosas Leadership Incubator, which took place between May and June of this year with the support of Google News Initiative. The program seeks to transform the work dynamics of 50 media and non-profit organizations in Latin America and the Caribbean, Spain and Portugal, through innovative leadership that promotes collaboration, diversity and inclusion.
(*This interview was edited for brevity and clarity.)
LJR: How much has the gender gap in journalism in Spain and Latin America changed in the almost nine years since Chicas Poderosas started?
Mariana Santos (MS). There is still much to change, but we have seen a growing number of initiatives led by women and non-binary people, the publication of many stories on underrepresented topics. However, there is still a lack of inclusive and diverse management in the Latin American media, where women can develop personally and professionally.
[...] And women journalists continue to be targets of harassment in their work and few measures are being taken to change the situation. As long as we are not all willing to change this situation, we will continue to reproduce injustices and be unable to create more inclusive societies.
LJR: What basic measures should the region's media take to improve the situation in terms of inclusion and diversity in newsrooms?
MS. First, they should monitor themselves to see how much gender representation exists in their publications. Then analyze what happens in management and interactions within newsrooms, not only quantitatively, but also qualitatively. You have to do empathic research with journalists, start off with the intention to change and to be more inclusive and diverse. Chicas Poderosas has been working on all this for the past nine years. We have the desire to support Latin American media to change and become more representative, so they can contribute to create more inclusive societies.
LJR. There are still very few cases of trans people in key or leadership positions in the media. How could we improve this situation? 
MS. By opening leadership opportunities to these people, adapting management models and allowing them to enter the labor market shoulder-to-shoulder with other diverse populations. Then we would have a chance to have role models: if you can see it, you can be it. If trans people do not have any leadership role models, they will never aspire to be leaders, because they do not believe it is possible.
LJR. In Latin American countries, violence against women journalists is cause for concern. What can be done in newsrooms to guarantee the safety of women journalists?
MS. The media can implement real diversity and inclusion measures and measure the impact before, during and after, and analyze the success of their measures. We need for leaders to really want to implement real gender measures and not continue to 'pink wash' for marketing purposes and to look good in a photo-opp. The day media leaders decide to make this change, society will be much safer for women.
LJR. After almost a decade of work and several important achievements, what is the next step for Chicas Poderosas in its mission to promote women's leadership and gender equality in the media in the region?
MS. We are moving towards a powerful transformation: we are challenging all Latin American media to have all the tools to become more inclusive and diverse. [In association] with the EqualVoice [project] sponsored by [media group] Ringier in Switzerland, we are looking to bring the algorithm that will tell us how well each news outlet is doing. Instead of pointing fingers at those who are doing poorly in their measurements, we are going to first invite them to be part of this shift towards a more representative and inclusive journalism. I feel it is time for Latin America to show the world how to create inclusive societies, and from Latin America we are going to make further inroads in the United States and Europe.