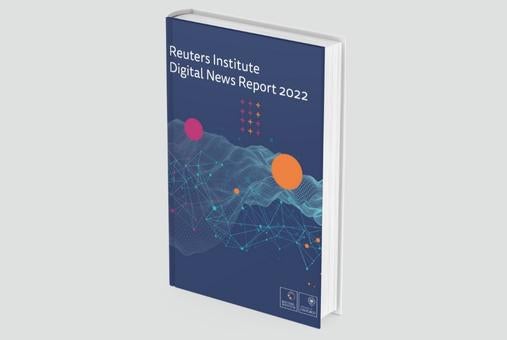 Brazil is where a growing aversion to the news is worst, as 54% of Brazilians avoid the news, well above the world average of 38%. In Argentina, 46% now say they avoid news content. The other countries in the region surveyed were Chile (38%), Colombia (38%), Mexico (37%), and Peru (37%).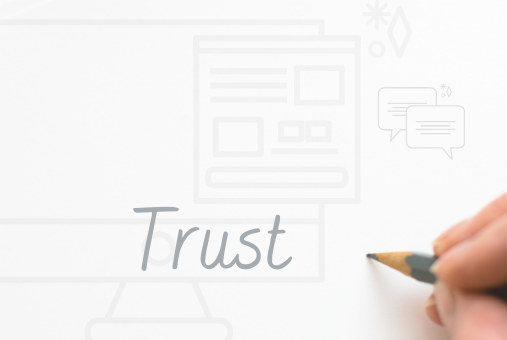 Journalists, editors and academics from Brazil, India, the United States and the United Kingdom identified that one of the great factors that erodes trust in the news is the way its content works on social and messaging platforms such as Facebook, Google and WhatsApp, on which they have no control over, according to a study by the Reuters Institute for the Study of Journalism.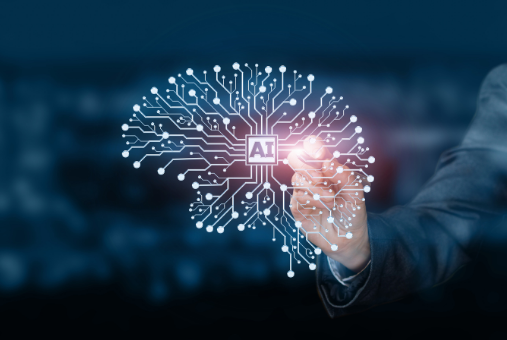 Although the potential of artificial intelligence is vast and the region is hungry for knowledge on the matter, its implementation is still scarce in Latin American media, report says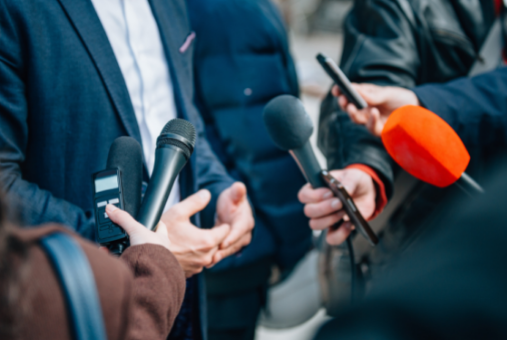 The FOPEA report, "Situation of Local Journalism in Argentina," found that about 70 percent of the local media in Argentina work mostly with freelancers or commissioned collaborators. FOPEA surveyed 2,464 media outlets and 13,597 journalists from the 23 provinces of the country and the federal district, the Autonomous City of Buenos Aires.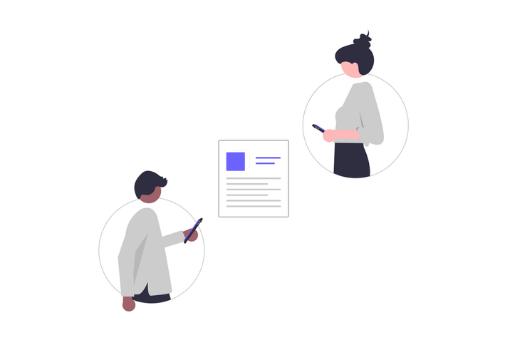 The report, from the Reuters Institute for the Study of Journalism, has collected data in four countries: Brazil, India, UK and the U.S.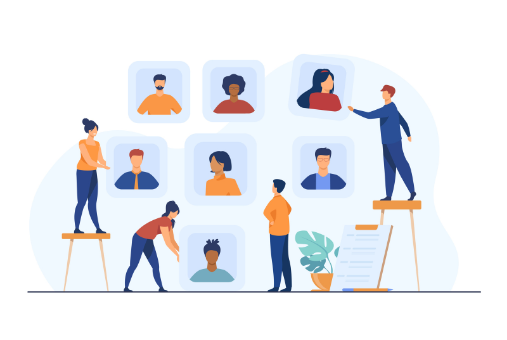 Researchers looked at 80 news sites from 20 Latin American countries and identified three that stood out in making the audience an active part in making the news: digital natives GK (Ecuador), The Intercept (Brazil) and RED/ACCIÓN (Argentina ). According to the study, published in Brazil Journalism Research, the business model of the three outlets, based on direct revenue from the audience, creates more spaces for collaboration with the public.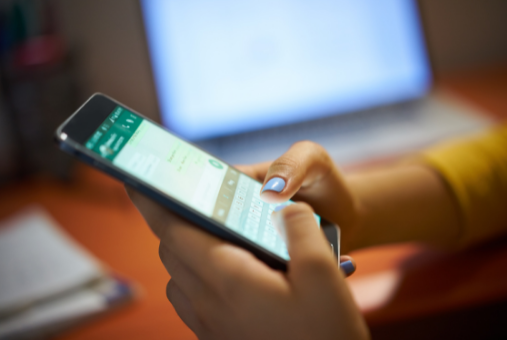 The diagnosis was made by Brazilian researcher Giuliander Carpes, a doctoral candidate in communication and information sciences at the University of Toulouse III who has just published a study on the subject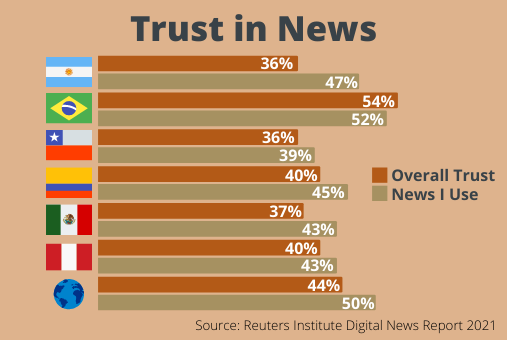 Globally, trust in the news grew six percentage points and reached 44 percent, according to the 2021 Digital News Report, by the Reuters Institute. In the six Latin American countries investigated, however, general trust in the news is lower, reaching an average of 40.5 percent. In the region, confidence is lowest in Argentina and Chile (36%) and highest in Brazil (54%).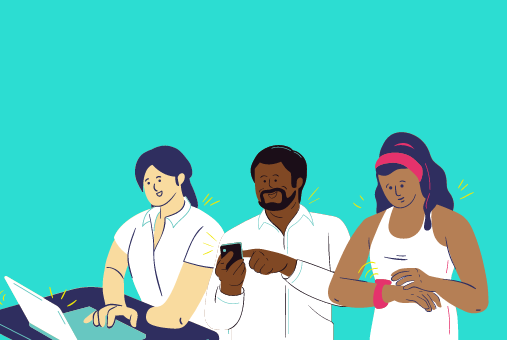 According to Summer Harlow, University of Houston associate professor of journalism and author of the study, the survey suggests a new understanding of the concept of objectivity, as something that does not oppose or prevent journalists from defending causes or participating in protests.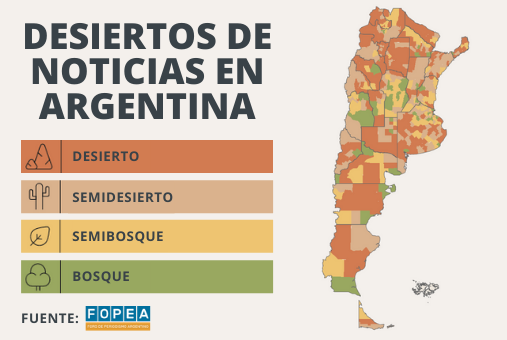 6,600,000 Argentines, equivalent to 16.7 percent of the population, live in places where there is no independent press outlet, that is, in news deserts, according to a study by FOPEA.