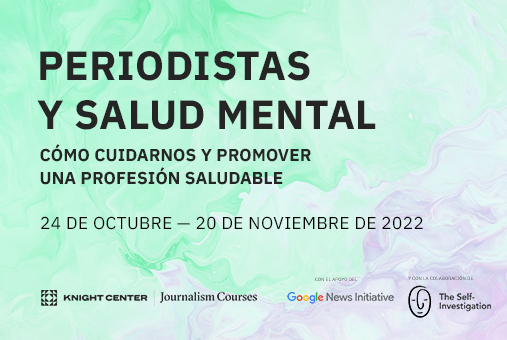 The Knight Center for Journalism in the Americas, with support from Google News Initiative and in collaboration from The Self-Investigation, is offering a free online course to teach journalists how to mind their mental health and emotional well-being, as well as how to promote healthy habits in newsrooms and the industry. "Journalists and mental health: How to take care of ourselves and promote a healthy profession" runs from Oct. 24 to Nov. 20, 2022.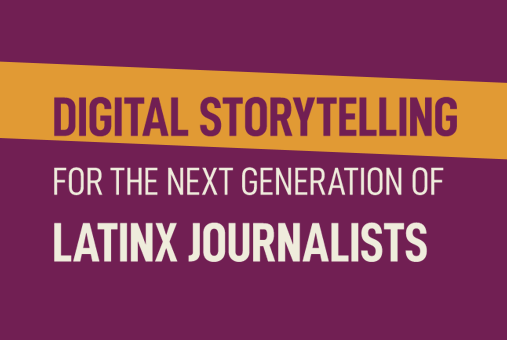 More than 250 Latinx college and university students from the United States registered for a free online course from the Knight Center to help them grow as digital storytellers. This free online course was offered in collaboration with Microsoft, and ran from June 20 to July 17, 2022. It was taught by Amara Aguilar. It is now available as a self-directed course.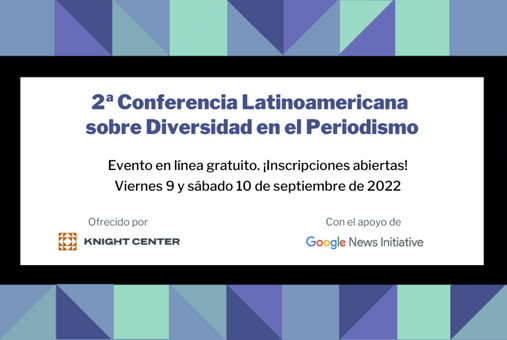 In continuation of its initiatives to help journalists interested in promoting diversity, equity and inclusion (DEI) in newsrooms and journalism in Latin America, the Knight Center for Journalism in the Americas will host the Second Latin American Conference on Diversity in Journalism. The DEI program is sponsored by Google News Initiative. Registration for the conference, which will be held virtually and in Spanish, is free.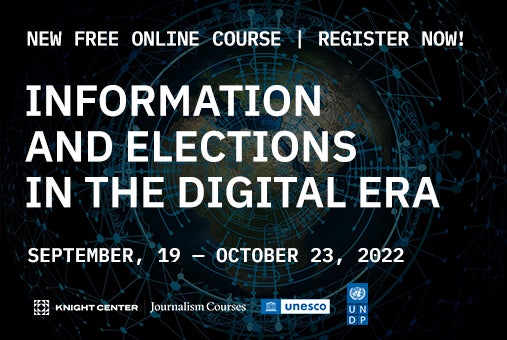 To prepare key stakeholders for how new technologies affect information and elections, the Knight Center joined forces with UNESCO and the UNDP to organize a free multilingual online course. Students will learn standards of freedom of expression and will be exposed to recent experiences on how to address disinformation, misinformation, and hate speech that spread during electoral processes.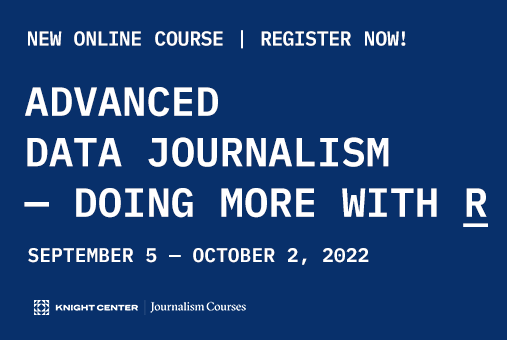 "Advanced data journalism - Doing more with R" runs from Sept. 5 to Oct. 2, 2022 and is taught by Andrew Ba Tran, investigative data reporter for The Washington Post. Registration is now open.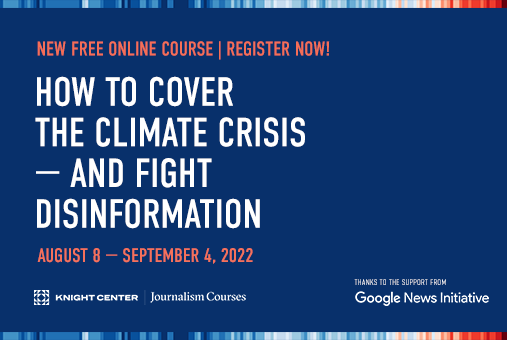 The Knight Center for Journalism in the Americas is offering the free multilingual online course "How to Cover the Climate Crisis — and Fight Disinformation." Over a four-week period, students will learn about climate science and climate journalism, and disinformation efforts targeting them.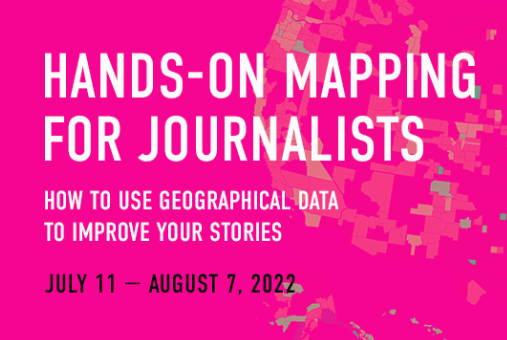 Maps are a powerful visual tool for journalists to analyze geographical data, identify patterns, and make sense of an overwhelming amount of data. We'll explore their practical application in our new course, "Hands-on Mapping for Journalists: How to use geographical data to improve your stories" which runs for four weeks from July 7 to Aug. 11, 2022. Registration is open now!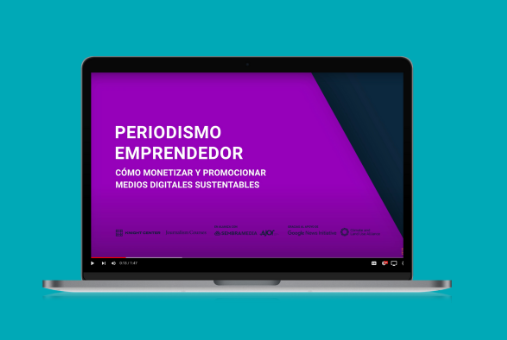 Nearly 5,500 students from 59 countries seized the opportunity to learn how to start and sustain their own journalism ventures in a free online course from the Knight Center for Journalism in the Americas, Ajor and SembraMedia.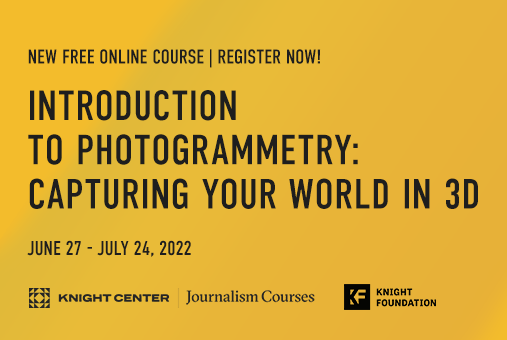 Learn more about the photogrammetric process and how it can be used for journalism in a new free online course from the Knight Center for Journalism in the Americas. Photogrammetry allows journalists to tell stories about the world around them by creating three-dimensional replicas from photographs.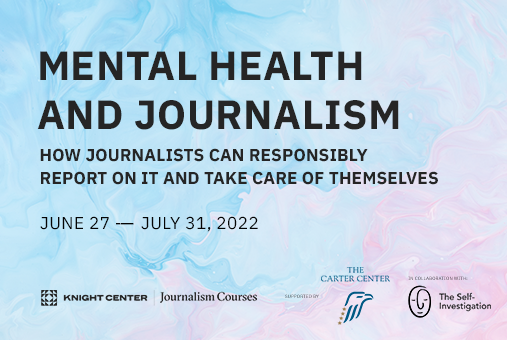 The Knight Center for Journalism in the Americas, the Carter Center and The Self-Investigation are offering the free online course, "Mental health and journalism: How journalists can responsibly report on it and take care of themselves." Beyond journalists' own mental health, this course will delve into how media professionals can also approach mental health issues when reporting.