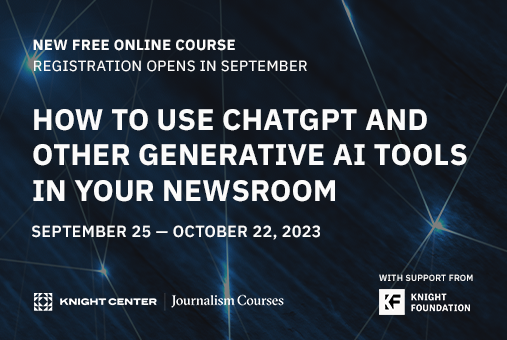 A new course from the Knight Center for Journalism in the Americas, "How to Use ChatGPT and Other Generative AI Tools in Your Newsroom," is resonating with a massive global audience. The course, which starts Monday, Sept. 25, has already attracted more than 6,800 participants from around the world and there is still time to register. […]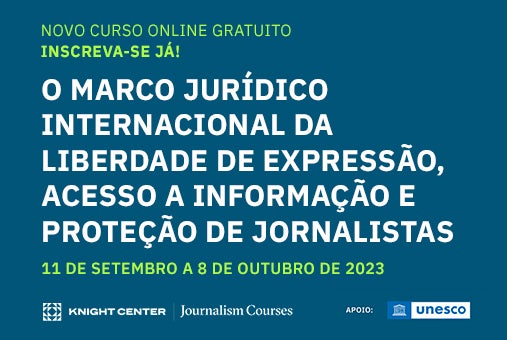 Registration is still open for the massive online course "International Legal Framework on Freedom of Expression" offered in Portuguese by the University of Texas' Knight Center for Journalism in the Americas and UNESCO. This four-week massive open online course (MOOC) began Monday, Sept. 11, and will continue until Oct. 8.
A free online course from the Knight Center will put aside the hype around generative AI and get down to the basic principles of how the technology works, how it might function in newsrooms and the ethical implications to consider when using it.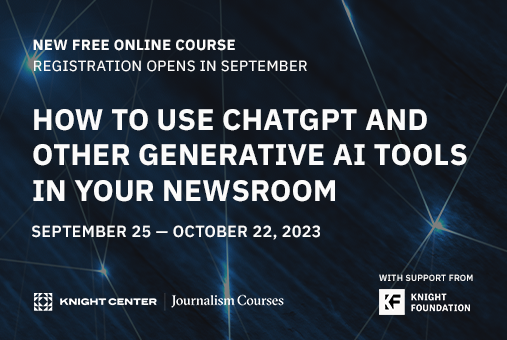 Join the Knight Center for Journalism in the Americas for a free online course that will explore how generative artificial intelligence (AI), like ChatGPT, has and will impact journalism. "How to use ChatGPT and other generative AI tools in your newsroom" will run from Sept. 25 to Oct. 22, 2023.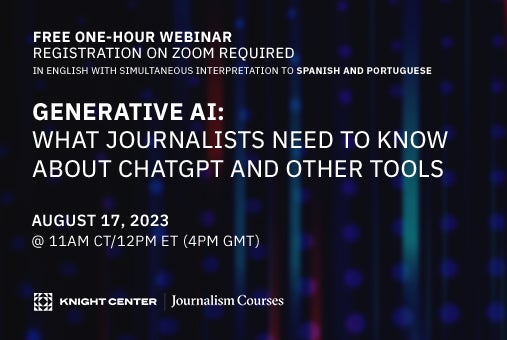 "Generative AI: What journalists need to know about ChatGPT and other tools" will be on Thursday Aug. 17, 2023 at 11 AM U.S. Central Time. This hour-long webinar will be held in English, with simultaneous interpretation to Spanish and Portuguese.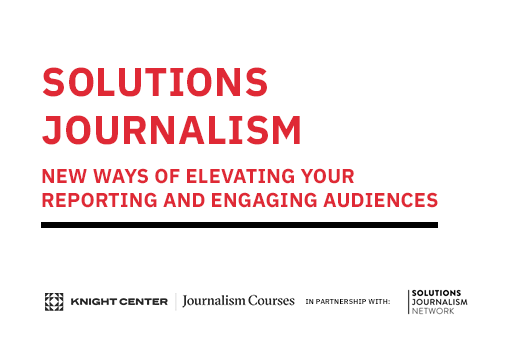 More than 2,300 participants from 137 countries recently completed the massive open online course (MOOC) "Solutions journalism: New ways of elevating your reporting and engaging audiences." It's now available as a free self-directed course and can be taken at any time, at your own pace.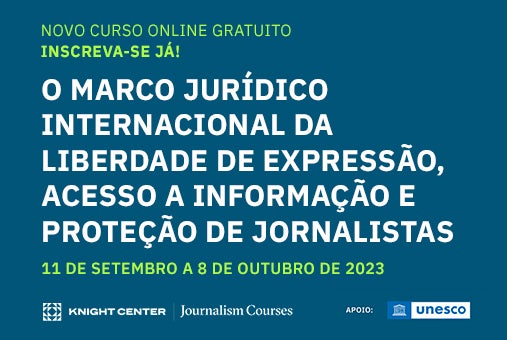 Registration is open for a new free online course in Portuguese that will teach you how the international legal framework for freedom of expression, access to information and protection of journalists works, with an emphasis on its impact in Brazil. Journalists, lawyers, judges and other judicial operators are invited to register for this course taught by André Gustavo Corrêa de Andrade, a renowned Brazilian expert in freedom of expression.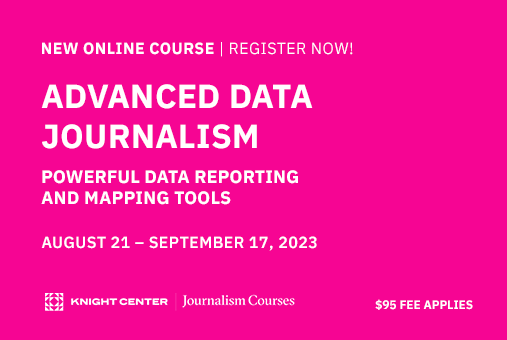 Learn how to leverage free tools to automate data mapping and reporting processes with the upcoming online course "Advanced Data Journalism: Powerful Data Mapping and Reporting Tools". The course will be taught by data journalism veteran John Keefe and will run from August 21 to September 17, 2023.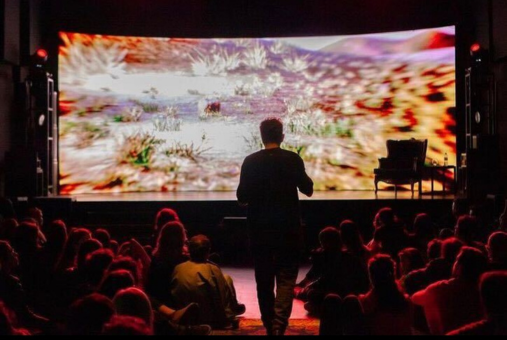 After meeting during a Knight Center course on audio storytelling, two journalists collaborated across borders on an immersive podcast about a jailbreak of political prisoners that happened in the middle of Lake Titicaca in 1972. The course was a chance to meet, network and exchange experiences with colleagues working around the world.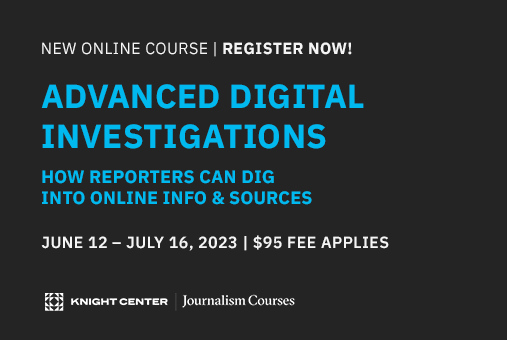 "Advanced digital investigations: How reporters can dig into online information and sources" runs from June 12 to July 16. In five weeks, instructors Craig Silverman and Jane Lytvynenko will teach how to investigate social media profiles, digital ads, messaging apps, images, and video! You'll also build a workflow to organize the collected material.