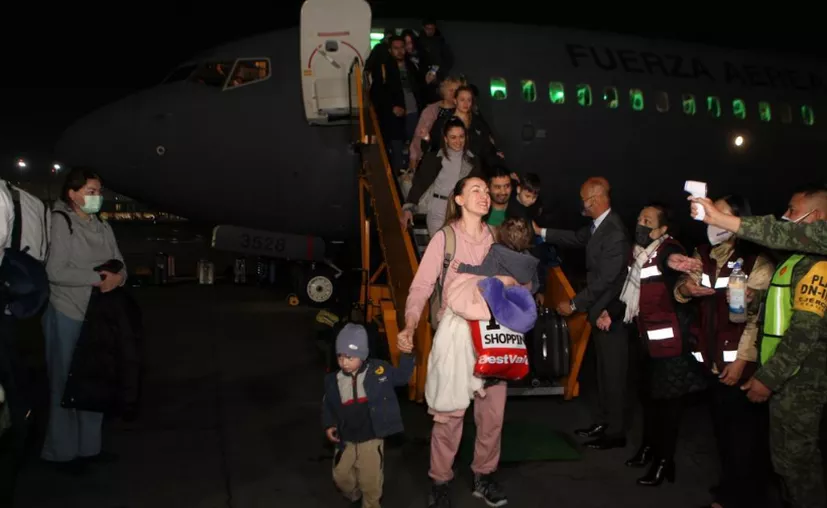 While Mexican news organizations initially covered in detail the evacuation of Mexican nationals from Ukraine, as the war continued, Mexican audiences are divided as to how much attention news outlets should pay to a conflict far away from home, when so many people are routinely victims of deadly violence in their own country.
Two U.S. journalists are among four foreign correspondents captured by the Libyan military earlier this week, reported USA Today. A Spanish photographer and South African photographer also are being held.
Cuban state-television is accusing a former Reuters bureau chief of serving as a liaison for CIA intelligence, reported the Associated Press.
In recognition of International Women's Day on Tuesday, Reporters Without Borders released a report on the problems women journalists face in their work, according to QMI Agency. The report, "News Media: A Men's Preserve that is Dangerous for Women," highlights problems such as segregation, violence, and inequality in the newsroom.
Freelance journalist and former Associated Press correspondent John Enders says that members of Venezuela's intelligence agency were harassing and attempting to intimidate him, the Press and Society Institute (IPYS) reports via IFEX.
Mexican journalist Carlos Loret de Mola, the anchor of a news show on Televisa, was held for eight hours upon his arrival to Cairo, first by a group of civilian "vigilantes" and later by the army, which confiscated his cell phone, El Universal reports.
Two Brazilian journalists who were arrested in Egypt last week were deported back to Brazil over the weekend, Agência Estado reports. Rádio Nacional's Corban Costa and TV Brasil's Gilvan Rocha traveled to Egypt to cover the political crisis, but Agência Brasil reports that they didn't manage to produce any stories due to harassment by the authorities.
Members of the Brazilian media who traveled to Egypt to cover the protests for and against President Hosni Mubarak have suffered various types of harassment at the hands of the police, including hotel room raids, equipment confiscation, and deportation.
Freelance reporter Solly Boussidan, who was arrested Jan. 28 for allegedly working without proper accreditation, was deported Feb. 1, O Globo reports. He was sent to the nearby country of Abkhazia.
Freelance journalist Solly Boussidan was arrested by Russian authorities Friday, Jan. 28, in the city of Sochi, accused of reporting without the necessary accreditation, reported the newspaper Estado de S. Paulo, the news outlet with with which he collaborates.