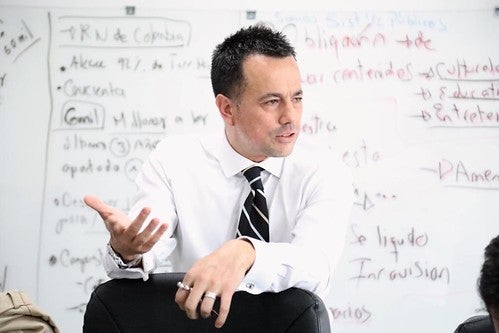 After a little more than 24 hours of controversy created in Colombia after the publication of an audio recording in which the manager of the country's Public Media System (RCTV) is heard looking for options to remove a program whose presenter criticized a government bill, Juan Pablo Bieri presented his resignation to the Colombian president.
Public media in Latin America have a tradition of serving the government of the day rather than the citizens, and therefore, have gained low ratings and little credibility.
The Brazilian government changed the structure, as well as the rules of appointment and dismissal of presidents, of the Brazilian Communications Company, which runs a news agency and broadcasting stations of the federal government. The changes get rid of the Board of Trustees that had been created to give the EBC autonomy from the government.
A recent study by the European Broadcasting Union found that "well-funded and strong public service media goes hand in hand with signs of a healthy democracy." Historically, funding challenges and scarce resources have plagued public media in Latin America.
The recent episode of government interference in the Brazilian Communications Company (EBC) has rekindled the debate about the need for independent systems of public media in Latin America, instead of traditional state-owned broadcast at the service of governments and ruling parties.
In the last several years the administration of Bolivia's President Evo Morales has created a media network that is privately owned but is indirectly controlled by the government in an effort to have direct influence over public opinion, according to a new book about the Bolivian government's relationship with the media.
During the second edition of his new radio and TV show "En Contacto con Maduro, Venezuelan President Nicolás Maduro proposed a conference of Twitter users from Latin America and the Caribbean in Caracas, state TV network Venezolana de Television (VTV) reported.
Venezuelan President Nicolás Maduro launched a weekly radio program titled "En contacto con Maduro" ("In contact with Maduro" in English) on Tuesday, March 11, reported the digital newspaper Infobae.
Venezuelan President Nicolás Maduro announced last week the creation of 'El Noticiero de la Verdad' ("The Truth Newscast"), news agency EFE reported. Private and state media outlets will be required to run the new government radio and TV broadcast twice a day.
A media phenomenon has emerged in Brazil in the wake of the massive protests that are spreading throughout the country since June. The news collective Mídia NINJA, broadcasting live from the streets with its "no cuts, no censorship" model, has attracted the attention and admiration of thousands of people in the last few weeks.