For years, a virus has been spreading on the Internet and it seems to be increasingly contagious: false information. It does not matter if the context is a presidential campaign, social crisis or catastrophe, disinformation aims to spread.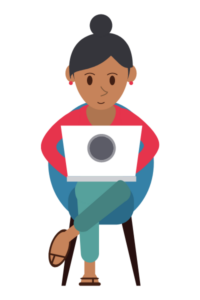 Social media, messaging services, and the web in general are plagued with false news. Over the last few years, journalistic fact-checking initiatives have emerged in Latin America, and in the world, as a response to this problem. However, it seems they're not enough. Disinformation is growing at a faster rate than fact-checkers' abilities to debunk it.
"When we analyzed the diffusion dynamics of true and false rumors, we found that falsehood diffused significantly farther, faster, deeper, and more broadly than the truth in all categories of information...Falsehood also reached far more people than the truth. Whereas the truth rarely diffused to more than 1,000 people, the top 1% of false-news cascades routinely diffused to between 1,000 and 100,000 people," explained a 2018 study about disinformation on Twitter published in the magazine Science.
It is in this context that Infotrición was created. It's a browser extension with which it is possible to identify and report pages that spread disinformation on the Internet. Developed by a partnership between ColombiaCheck and Our.News, supported by the International Fact-Checking Network and Facebook, this extension uses artificial intelligence to make verifications from more than a dozen professional Latin American fact-checking agencies immediately and readily available in the user's web browser.
Infotrición is the Spanish version of Newstrition but this time, the browser extension collects data and verifications from different sources in Latin America: Verificador and La Mula (Peru); El Surtidor (Paraguay); La Silla Vacía, ColombiaCheck and Vanguardia (Colombia); Mala Espina (Chile); Bolivia Verifica (Bolivia); Cazadores de Fake News, Cotejo Info, Es Paja and Efecto Cocuyo (Venezuela); Ecuador Chequea (Ecuador); Prensa La Lupa (Nicaragua) and Verificado (Mexico).
"The proposal was to take advantage of a plugin that already existed ... Then a project was proposed to do it in Spanish, but not a simple translation, but using the Latin American checks," Jeanfreddy Gutiérrez, director of Colombia Check and leader of Infotrición, told LatAm Journalism Review (LJR). "One of the things that we realized is that although there is a transnational network of misinformers, of course there are regional nodes."
It is not the first time that Latin American fact-checkers have come together with the aim of preventing the spread of false and malicious information in Spanish. There is a network with more than 22 verification organizations in the region, Latam Chequea, which recently carried out a project to check information, collect and update checks on COVID-19.
"We have been working together with ColombiaCheck in the Latam Chequea alliance for a long time and we know of the great work they do to combat disinformation. We decided to participate in Infotrición because we believe that it is a contribution to provide quality content to people and prevent them from falling into deceptions," says Tomás Martínez, founder of Mala Espina Check in Chile (allies of Infotrición), told LJR.
Infodemic
In April 2020, in the midst of the first wave of the COVID-19 pandemic, a headline that read "A drug that kills the coronavirus in 48 hours" filled channels on WhatsApp, Telegram and even the media. It was referring to a drug called ivermectin and the finding belonged to a scientific study conducted in Australia.
And although the study had been published, the results were considered doubtful by medical experts because the experiments had been done in the laboratory, not in humans. Currently, the Food and Drug Administration (FDA) has not approved the use of ivermectin to treat or prevent COVID-19 in humans and the World Health Organization (WHO) advises against its use. However, this headline can still be found roaming the internet.
This is where the utility of Infotrición comes in. Once the extension is installed in a reader's browser, every time a reader opens a news item like the one mentioned above, a warning will appear on the screen saying "Hey! This content has been checked. See the checks."
After clicking on it, the user finds nutritional data or a nutritional panel, similar to the labels found on food. But, instead of ingredients or caloric content, readers can see the date and author of the publication, direct or related checks, links to original sources and user ratings.
"We do not claim that this is true or false. Instead we say: This content has been checked. And sometimes what we check is not false, but questionable or misleading. We don't tell people 'this is a lie' but 'look at the file' which includes not only the check, but also the links to the studies or databases. So, it is a little more complete," Gutiérrez said about the operation of the tool.
Gutiérrez also said, in relation to the example on medicine for COVID-19, that false news related to the pandemic has, on many occasions, exceeded the capabilities of checkers in their daily work.
"Anti-vaccine propaganda is what has overwhelmed us. Obviously we had the political protests in Colombia and Cuba as well, but that is what we call 'zombie' checks. A photo or video that belongs to another country or to another date, that is the most obvious disinformation. But, the most worrying thing is the anti-vaccine propaganda. Every day something comes out," Gutierrez explained. "We have realized with the monitoring of networks that they are not isolated information. The anti-vaccine news is linked to the networks that misinform that the earth is flat or that there is a plot of the new world order."
Such is the case that the WHO has warned of an overabundance of information and deliberate attempts to spread misinformation to undermine the public health response.
"The technology we rely on to keep connected and informed is enabling and amplifying an infodemic that continues to undermine the global response and jeopardizes measures to control the pandemic," the WHO said in a September 2020 statement.
28-day challenge
The Infotrición extension can be downloaded for free in Chrome or Firefox, but does not work yet on mobile phones. According to its creators, it was a project that they managed to complete in just four months and still requires certain improvements.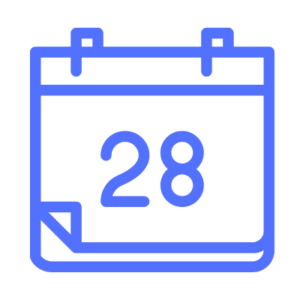 One of the biggest challenges that developers encountered is that in Latin America the use of the Claim Review, tool, a tagging system that checkers can use to identify their articles for search engines and social network platforms like Google Search, Google News, Bing, Facebook and YouTube, is not as widespread among projects and media dedicated to fact-checking This brought difficulties when making use of artificial intelligence. However, according to Gutierrez, although it required a lot of additional work, they were able to get it done.
"During the creation process, as with most projects, new ideas were left in the pipeline, so we dream of promoting another phase of Infotrición in which we can include, among other things, who are the owners of those disinformation pages and how they are financed. But while that happens, we invite you to explore the extension, use it, share it and get the most out of it," Tatiana Parto, a science reporter and part of the team that brought the extension to life, wrote in a release when the tool launched.
Similarly, to improve the tool, Infotrición gives the option of registration where users can enter articles or news to the Our.News database and request that the information be checked.
With the tool, Infotrición's allied media decided to launch together a 28-day challenge on social networks to combat disinformation and encourage readers to share only the news they have read or verified.
"We wanted to give the tool its own, or Latin, flavor. So we created this 28-day challenge similar to wellness regimens where we teach people to make better decisions and change their habits when they consume content on the Internet," Gutiérrez said.
For example, one day they invite the reader to read the full articles and not just the headlines. In another, check who the authors are or check the source of the information. And so on, for 28 days.
"In the end, this extension is not everything, people can read the ingredients, but still consume products that are not healthy," Gutiérrez said. "And so it is with online content. Everyone makes their own decision."