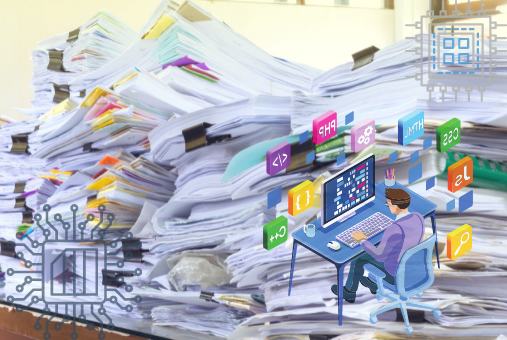 A team of professionals from La Nación, Ojo Público, CLIP, and MuckRock developed a prototype tool that seeks to facilitate the use of machine learning and natural language processing for the analysis and classification of documents for journalists without extensive programming knowledge.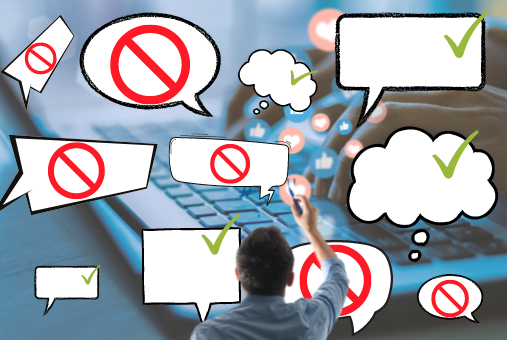 The Political Misogynistic Discourse Monitor, developed by journalists from AzMina, Data Crítica, La Nación, and CLIP, detects hate speech against women on the internet in Spanish and Portuguese through a Natural Language Processing model.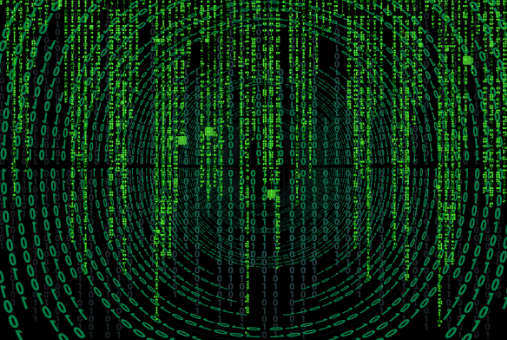 Works from Argentina, Peru, Colombia and Brazil were shortlisted for the most prestigious data journalism awards among more than 600 candidates from 379 media outlets around the world. Latam Journalism Review interviewed the leaders of the Latin American projects featured in the 2022 Sigma Awards.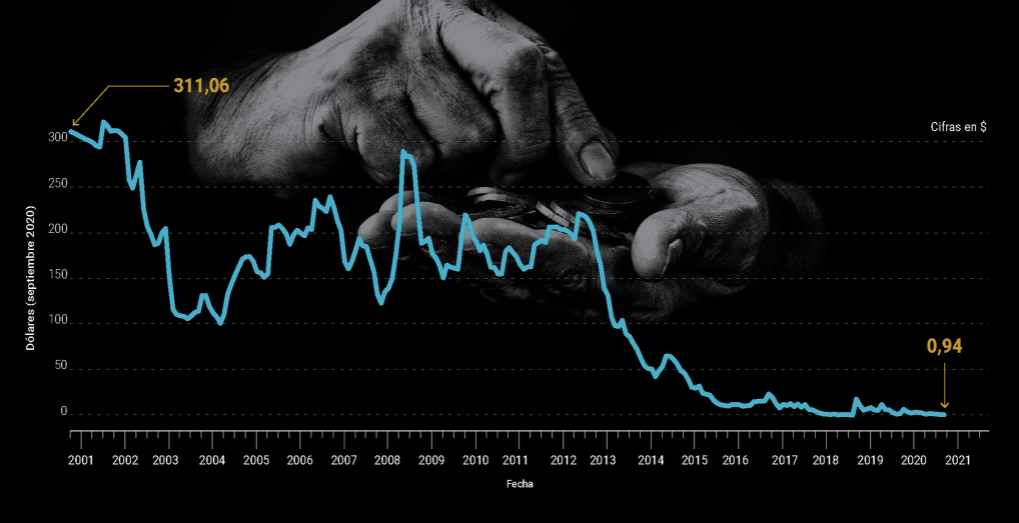 The journalistic multimedia work "La Promesa Rota" (The broken promise) turned opacity and polarization on its head through data collection and analytical work. It created a database that did not previously exist in the country, while at the same time forging a personal bond with readers.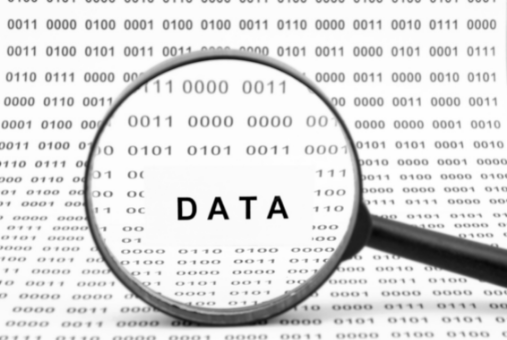 It is not easy to get updated resources and tools on the web about data journalism in Spanish. Just look at the results in Google in English on the subject that almost triple those in the Spanish language. Books, workshops, tools, and even podcasts and newsletters on data journalism tend to be created first in […]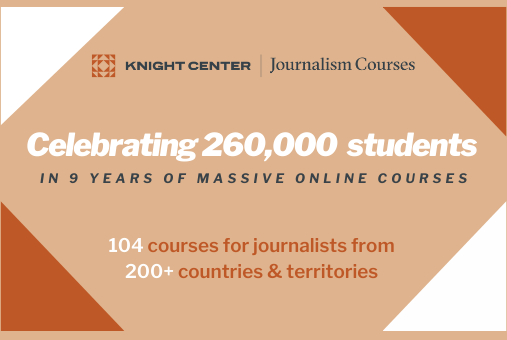 On it's ninth anniversary, the Knight Center for Journalism in the Americas' Journalism Courses program of massive online training for journalists is celebrating a new milestone: It has reached more than 260,000 students from more than 200 countries and territories.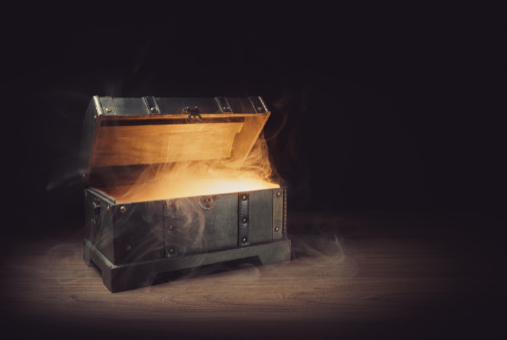 Many of the more than 100 Latin American journalists who participated in the Pandora Papers collaboration, the largest journalistic investigation in history, belong to small and medium-sized newsrooms, whose relevance has been strengthened by the impact of their investigations and by their work with large media around the world.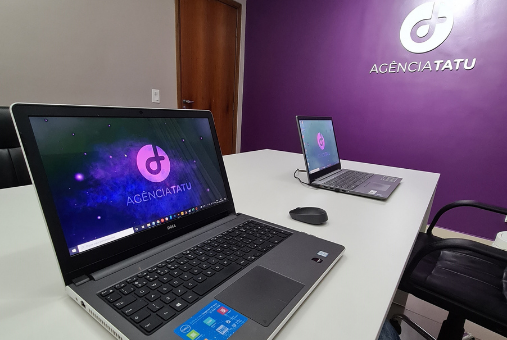 While still in college and with just US $36, Brazilian students launched Tatu, a data journalism agency specializing in coverage of the state of Alagoas. Today, the startup has eight employees, is already financially sustainable and seeks to expand its coverage.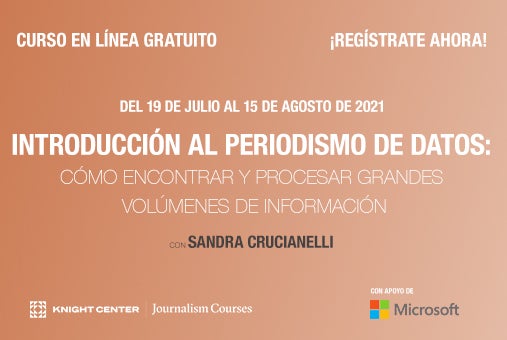 "Introduction to data journalism: How to find and process large volumes of information" is now available to take for free, at any time, as a self-directed course on the JournalismCourses.org online platform.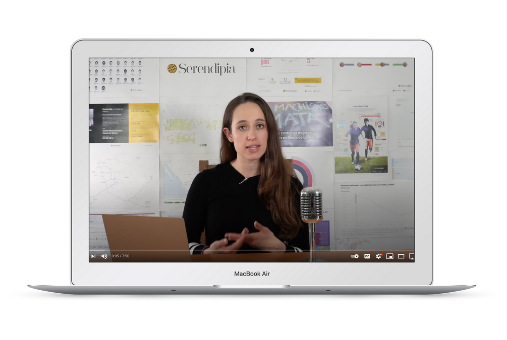 Serendipia, a small media outlet from Puebla, Mexico, is using social media platforms YouTube and TikTok to bring data journalism and promote access to information to readers.