By Teresa Mioli
September 25, 2018
Last Friday, Sept. 21, marked three months since radio journalist Jairo de Sousa was killed in Bragança, Pará, in northern Brazil, yet no suspects have been identified.
His murder is the second case that the Brazilian Association of Investigative Journalism (Abraji) has investigated as part of the Tim Lopes Program, an initiative that investigates murders, assassination attempts and abductions of media professionals in the country.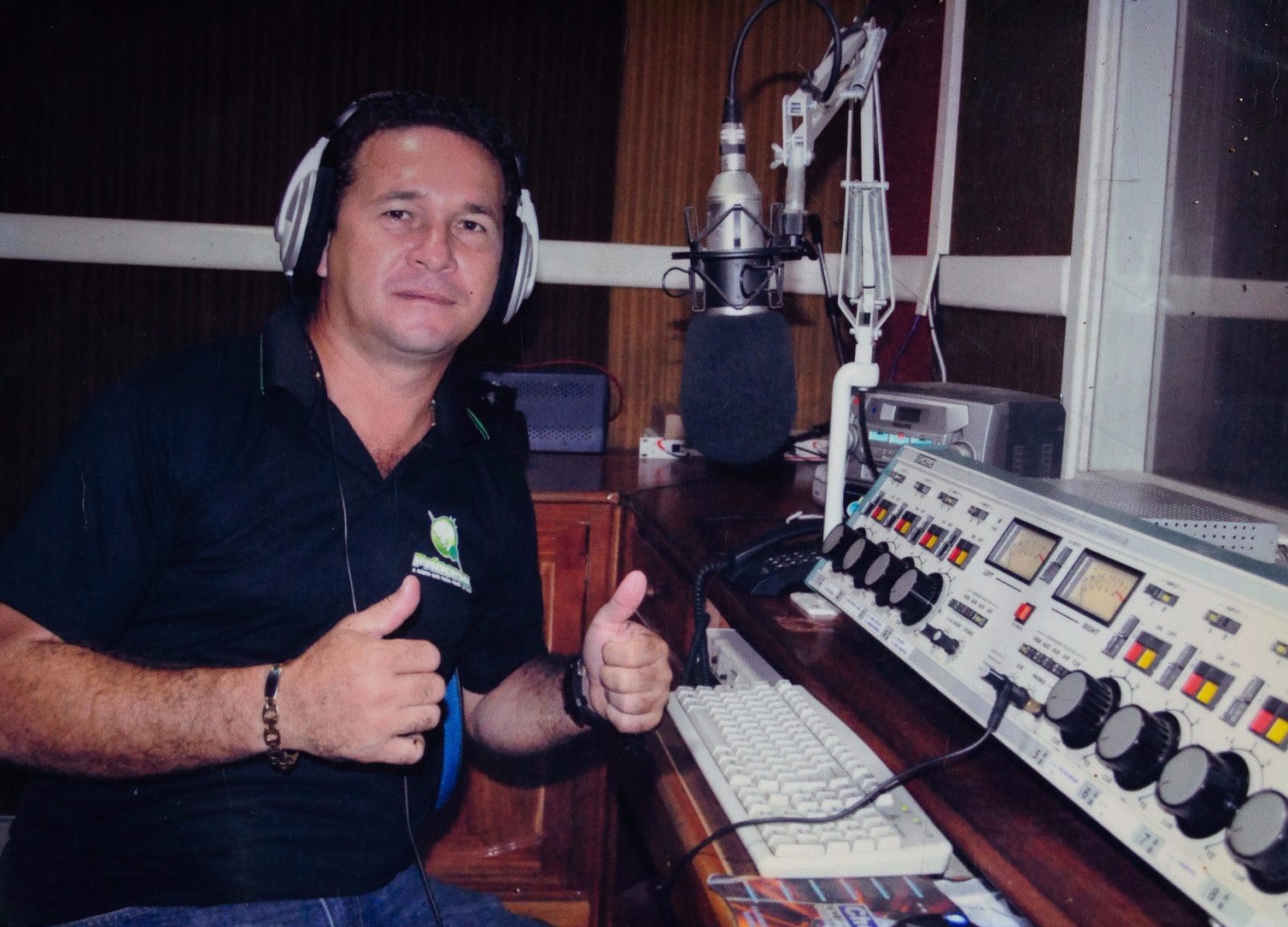 Radio journalist Jairo Sousa (Rafael Oliveira/Abraji)
Angelina Nunes, coordinator of the Tim Lopes Program, published a report of the initiative's investigations to this point. That work has in turn been republished by some of the program's partners, including including Agência Pública, Correio, O Globo, Poder 360, Ponte Jornalismo, Projeto Colabora and magazine Veja.
Nunes wrote that Sousa's murder spread fear among colleagues in the area. Additionally, she said it revealed the existence of a hitlist with four names, including his.
Nunes paints a picture of a journalist who denounced alleged corruption on his program, frequently changed cars as a precautionary measure and had to wear a bullet-proof vest for the past twelve years because of threats he'd received. "That morning, he did not have the vest," she reported.
Sousa made a big announcement to listeners the day before his murder, according to Nunes. He was going to reveal the name of a councilman allegedly negotiating the distribution of a social program for residents who lost homes in a May 2018 flood.
But there were other denunciations, as well, including a lack of school meals and alleged irregularities in their distribution and contracts with companies allegedly linked to public officials' families.
Nunes outlines these denunciations and other circumstances surrounding Sousa's death in the Abraji report, which the Knight Center for Journalism in the Americas has reproduced in Portuguese. The full report can be accessed here.
This is the second time that Abraji has activated the Tim Lopes Program following the murder of a journalist. The first was after Jefferson Pureza, also a radio journalist, was killed in Edealina in the state of Goiás. Six people have been detained in the case, according to Nunes. Councilman José Eduardo Alves da Silva, who is accused of ordering the crime, awaits trial along with two other men. Three minors -- one accused of firing the shot, another of driving the motorcycle and the last of recruiting others for the murder -- are in corrections, Nunes reported.