All political parties with representation in the Uruguayan parliament are set to sign an Ethical Pact against misinformation on April 26. The initiative was born of the Uruguayan Press Association (APU) with the purpose of politicians committing to "not generate or promote false news or disinformation campaigns to the detriment of adversaries" in the next electoral contest, reported Observacom.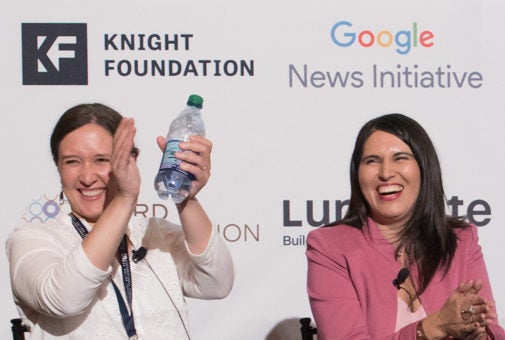 During the research panel "Digital media and democracy in the Americas" at the International Symposium on Online Journalism (ISOJ) on April 12, three scholars shared their research and unveiled the limits of journalism in holding the powerful accountable across in Uruguay, Cuba and Chile.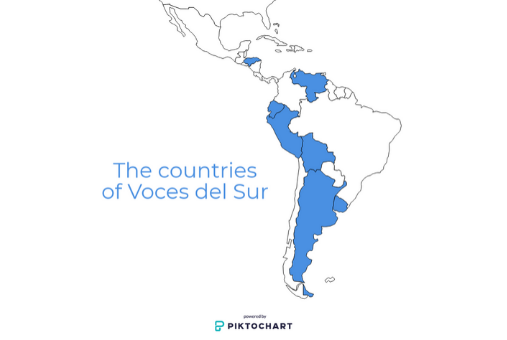 United not only by cultural and geographical similarities, but also by the type of problems that their countries face politically, economically and socially, seven journalistic organizations have formed the Voces del Sur alliance to systematize the monitoring freedom of expression in their countries.
Uruguayan newspaper la diaria, born in 2006, is an atypical case in the Latin American media environment. Its experience offers a sum of innovative elements in areas such as journalistic formula, business model and the media-audience relationship, among others.
Despite the approval of a new communications law in 2014, historic media concentration in the hands of a few economic groups persists in Uruguay, according to a recent investigation. A pending Jan. 1, 2019 deadline means these media companies have just over a year to adapt to the legislation.
Civil society representatives from Uruguay called on their government to effectively implement the Law of Audiovisual Communication Services (SCA for its acronym in Spanish) and involve them in the development and implementation of the guidelines regulating it.
Journalists from Brazil, Colombia, Cuba, Mexico and Uruguay were among the winners of the King of Spain International Journalism Awards on Jan. 24 in its 34th edition, news agency EFE reported.
A report released in May by the Center for Archives and Access to Public Information (CAinfo for its name in Spanish) registered a decrease in threats on freedom of expression in Uruguay. The text also showed that most of the cases occurred in the capital of Montevideo and are related to obstruction of journalistic work.
Uruguay recorded 37 cases of threats to freedom of expression during 2014 and the first half of 2015, according to the report ' Journalism and Freedom of Expression in Uruguay. Threat monitoring ', presented on June 18.
Uruguayan journalist and lawyer Edison Lanza was confirmed before the Inter-American Commission on Human Rights (IACHR) as the new Special Rapporteur for Freedom of Expression, replacing Colombian Catalina Botero. Lanza began on October 6 a three-year term, taking over the Special Rapporteur's Office at the Organization of American States (OAS).